AS A PIONEER OF TITANIUM MANUFACTURE
As a manufacture specialized in production of Titanium round bar and wire, we are aiming further technical improvement and supply the material which meets our customer's demand with an excellent straightness. In addition, there is no minimum ordering quantity requirement that we can accept an order even small lot like 1PC, 1M, etc.
WHY choosing JMS TITANIUM?
As a manufacture of Titanium material, we JMS is able to offer;




By using our own drawing technology, the smallest diameter can be produced up to 37 microns.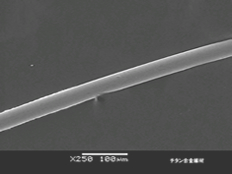 Titanium Alloy Wire 37μ (250Times)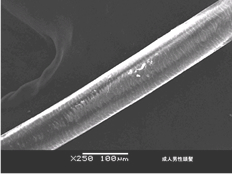 A hair of adult male (250Times)
TOCHIGI FACTORY(JAPAN)
At JMS Tochigi factory, we concentrate on manufacturing fine wire and CG bar. And it is mainly applied with a medical use and also other various usages. For artificial dental implant use, we manufacture a bar at h7 tolerance and bar top to end will be within 3 microns. (Measuring Tool: Laser Micrometer) By using our polishing facility, we can produce a bar such as Ti-64 0.8mm×1000mm in a polishing condition.
TOCHIGI FACTORY
Address
1042-2 Akama, Fujioka-machi, Tochigi-city Tochigi, Japan
TEL : +81-282-61-2150
FAX : +81-282-62-2090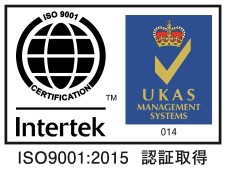 HUIZHOU FACTORY (CHINA)
JMS HUIZHOU FACTORY has a large volume production facilities of Titanium products and this enables us to offer a price competitive product. We manufacture 24 hours a day that we have abundant stocks for raw material (Mother Coil / Semi finished wire) and can deliver the material just in – time according to customer needs.
HUIZHOU FACTORY
Address
Tong Qiao Industrial Zone, Zhong Kai Hi-tech district, Hui Zhou City, GuangDong Province, China.
TEL : +86-762-3076465
FAX: +86-762-3076467