Gundrill
Gundrill
Standard Gundrill
Standard delivery time 3weeks
Regular types are ready for immediate shipment
Available size from Φ2.0mm~



Special Order Gundrills
Coated Drill(TiN,TiAIN)

It's suitable for drilling hard material like Stainless Steel and Titanium etc.
VR type drill

V shaped ditch(Road) on Carbide tip cuts the turning into small pieces and it can process high feed cutting.
Long tip drill

Radius Tip Drill

Radius tip for radius hole end finishing.
Right Angle Tip Drill

Right angle tip for right angle hole end finishing.
Double Brades Drill
Suitable for high machinable material like casted and aluminium works.
Drills for Machining Center
Standard Delivery time 1month
NC Lathe and Machining center use.
We can make the driver for any standard chuck.

Extension Bar
High efficient Gun drill processing
High Productibity
Reduce the processing time by high feed cutting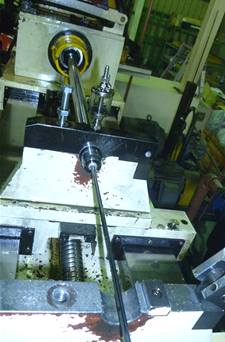 Extension bar prevents from deflection and enable high speed spining and feeding from the start.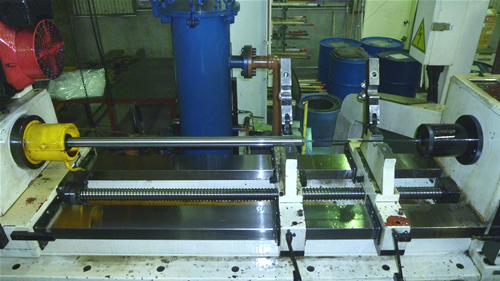 Cost Down
Extension Bar covers the dead zone of the Gundrill.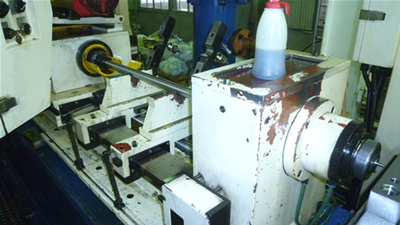 Normal Gundrill machine has Dead zone( unusable area) on gundrills about 600mm length* where the drill rest divice and tip box are, Extension bar covers that dead zone and length of drill can be shortened, cost will be reduced.
Cost Down
Saving the cost for drill accessories of each sizes.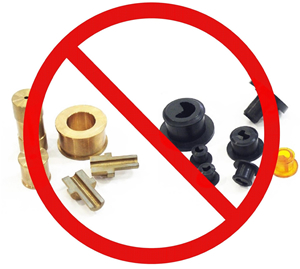 Rest bush and O/S set are no longer neccesary Saving the cost for each sizes drill.
*The dead zone differs depending on the machines.
Structure of Extension bar
Gundrill accessories
We have wide line up of accessories for gundrills
Standard Delivery time 3 weeks~
Drill guide bush SKD11
Standard type
Tangsten Carbide insert type
Custom made for any types of Gundrill machine
Rest Bush Brass
Standard type
Small diameter with long length (L=70)
Oil Seal Rubber (O/S rubber)
Bearing